Thai menu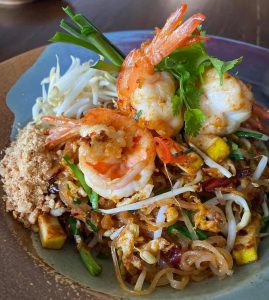 Pad Thai
aRincha Menu and its Thai selections isn't about simplicity but its about the juggling of five fundamental taste senses ( Hot & Spicy, Sweet, Sour, Salty, and sometimes bitter in every each dish to create a harmonious balance finish. Our Thai selections are known for its enthusiastic use of fresh herbs and spice that are key ingredients commonly consumed by many interested in recovering from ill health or specific health conditions or by those interested in recovering from ill health or or specific health conditions or by those interested in optimizing their already good state of health.  Come try the Best Thai Food in Merrimack NH.
Sushi menu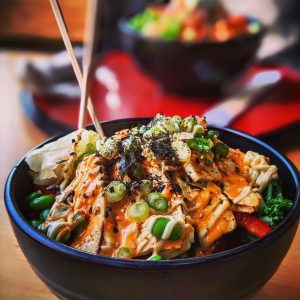 Sushi doesn't have to be raw fish and seaweed. Here at aRincha, we aim to educate our customers that sushi starts with rice. from there, anything is possible.   We also offer Hawaiian inspired Poke. Get your creative side going and create your own sushi or create you own Poke bowl with your favorite umami sauces.  But if you are feeling healthy and light you may want to opt for some fresh and delicious Japanese Salad with choice of home made dressing.      
Boba TEA menu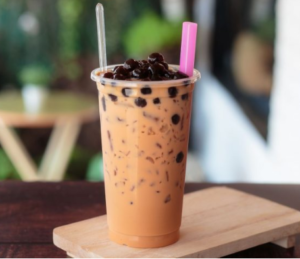 Thai Ice Tea Boba Tea
"Rincha" means offering supreme quality teas.  We at aRincha treat all of our customers with respect and will only serve you the best quality tea and beverages to you. All of our teas are freshly brewed daily.  Our  tea are sourced from the finest tea estates.  they are brewed fresh every 4 hours, pearl (bubbles) cooked to perfection daily.  Mix and Match, Play around, choose your style and be creative with the different Fruit Popping Boba, Popping Jelly.  We have strict quality control on all of our bubble tea ingredients.  Simple, Fresh and Fun.  What more can you ask for.